Skip to end of metadata
Go to start of metadata
Name: Maya Verlaak
PhD: Composition (Music)
Thesis Title: Hexenhaus - A scrutinising compositional position
Thesis Description: 
Etymologically[1], the Dutch word for 'witch', 'Heks', originates from the Germanic 'Hexe' and is related to the word Haga or, in Dutch, 'Haag' or 'Hekken' which means 'hedge' or 'fence'.  A 'Hexe' is someone who is needed—but not welcome—in society. They must remain on the margin, by the fence. A 'Hexe'-artist needs to be on that margin in order to reflect and evaluate from a distance.
Taking the position of the 'Hexe' when composing a new piece of music, results in being analytical of all parameters in a given context. I will not only deconstruct and reconstruct but also continuously self-reflect. I will approach everything around me critically: stepping out of society and observing it from the outside, daring to attack its foundations. This process creates a distance from my subject because I am standing near the fence so to speak, observing the situation from the periphery. As a result, these contextual reflections become the subject of a compositional process.
By applying the 'Hexenhaus' as methodological tool and catalyst for new work, a scrutinising approach emerges. This scrutinising process is continuously applied, in the compositional process, as well as during the rehearsal processes. This has a number of results: it generates a compositional attitude of continuous reflection in which nothing is taken for granted; it often results in a new kind of relationship with the performers and/or collaborators; and it necessitates an alternative performance practice.
---
Supervisors and Institution(s): Dr. Michael Wolters, 
Howard Skempton, 
Birmingham City University. 
Dr John Richards, 
Montfort University, Leicester.
Publications (please include full details with page nos. or web links):
http://maya.ricercata.org/publications.html
October 2017 - Synzine#6: 6 new musical games by Ophir Ilzetzky, Maya Verlaak, Lilo Nein, Avner Amit, Sam Taylor and Maya Felixbrodt + Zvov.
Synzine#6 is available free online or printed in Birmingham, UK by stenton.press
'Synzine' is a magazine for musical games meant to be played at home and outdoors with your friends, family or by yourself. 
June 2017 - Music and/as Process album
"All English Music is Greensleeves" for solo accordion
Performed by Howard Skempton
Published by reductive. 
(All rights belong to their respective artists)
September 2016 - Audio DH - release
Sonic Manifestations by 250 artists from Den Haag
Concept & Direction: Francisco López
General Coordination: Barbara Ellison
Production: iii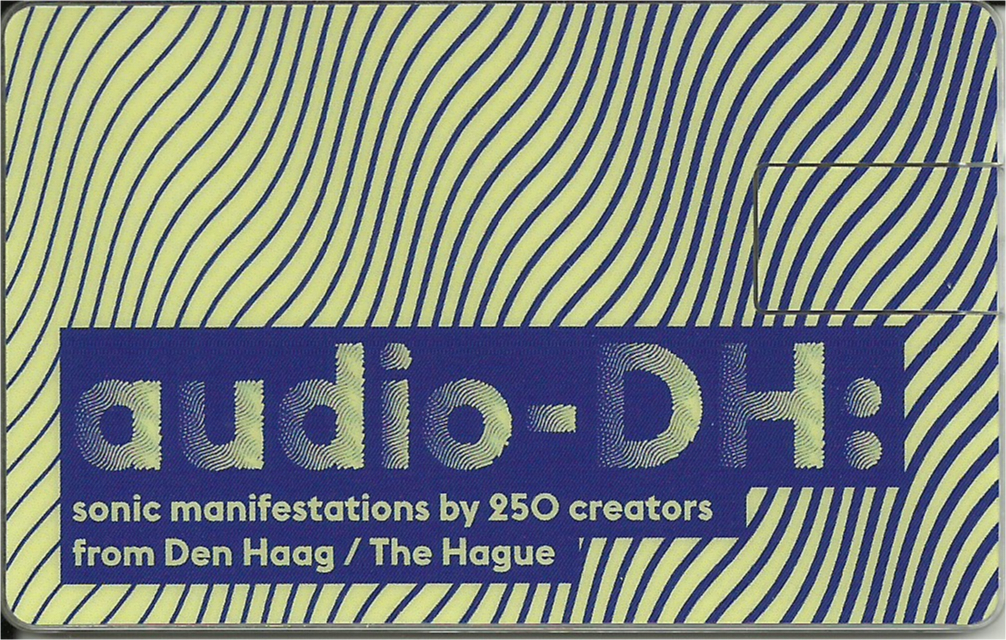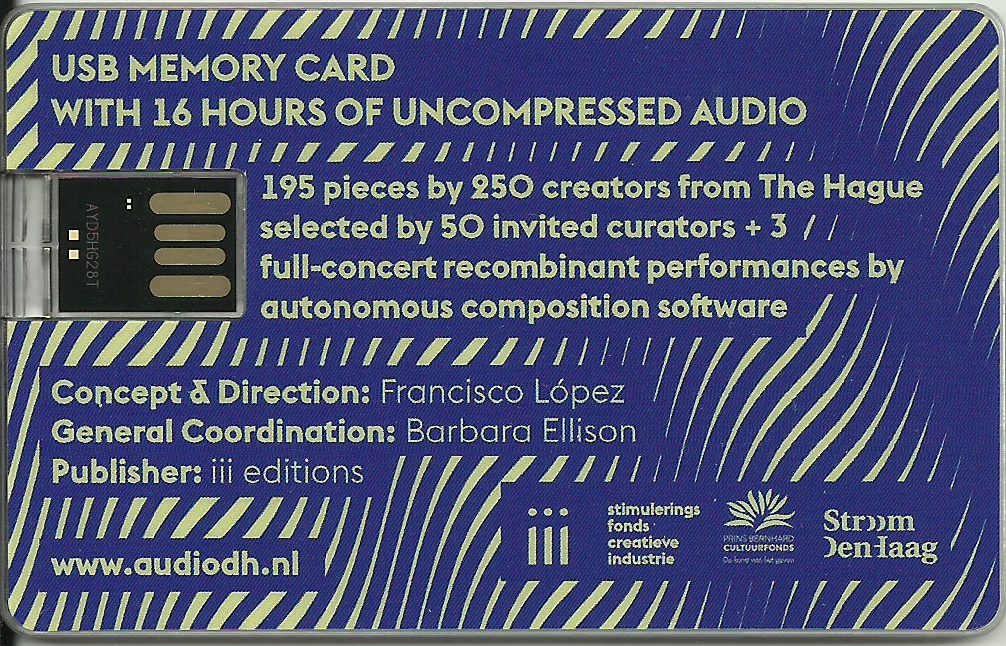 Includes:
'Tape piece' by Maya Verlaak & Andy Ingamells
'Song for the Beach Carillon (II)' with Leo Svirsky & Maya Verlaak
'Introduction to Topaksy' with Yedo Gibson & Maya Verlaak
'Damien Hirst is a fucking fuck' with Acid Police Noise Ensemble
September 2016 - Book for new Carillon music - Stichting Carillon Den Haag
Haags Beiaardboek 5, New Catch 2015, New Carillon compositions by composers from The Hague (NL)
Editor: Gijsbert Kok
's-Gravenhage (2016)

2014 - London Sinfonietta
Performing 'All Verlaak's Music is Alouette'



2013 - Acid Police Noise Ensemble: Live at Delta Works by G Douglas Barrett, Joseph Kudirka, Taylan Susam and James Tenney
APNE, (2013) 
Public Engagement Activities:
2 June

2018

SONG&DANCE: An excessively elaborate effort to explain or justify' 

Concert at 19:30,  St. Saviourgate, York, YO1 8NQ, United Kingdom

28 May

2018

New work for 25 electric guitars

The Fringe Guitar Project, a production of the Ensemble Klang Foundation in association with the Academy for Music and the Performing Arts, Tilburg (AMPA)

Concert at the Concertzaal, Tilburg, Netherlands

26 May

2018

New work for 25 electric guitars

The Fringe Guitar Project, a production of the Ensemble Klang Foundation in association with the Academy for Music and the Performing Arts, Tilburg (AMPA)

Concert at Dag in de Branding Festival in The Hague, Netherlands

9 May 2018

Performance of 'KlangfarbenTanz', in collaboration with - and performed by Karin de Fleyt.

Concert at PACE studio 1, Montfort University, Leicester, United Kingdom

22 April 2018

New work for 25 electric guitars

The Fringe Guitar Project, a production of the Ensemble Klang Foundation in association with the Academy for Music and the Performing Arts, Tilburg (AMPA) 

Concert at the Red Sofa Series in De Doelen Concert Hall, Rotterdam, Netherlands

23 March

2018

SONG&DANCE: An excessively elaborate effort to explain or justify' 

Performed by: Denera James, Lester St.louis, Joseaugusto Mejía, Jesse Greenberg, Assaf Gidron, тео дора and Maya Verlaak

8pm MISE-EN_PLACE, 678 Hart St, Brooklyn 11221, New York, USA

7 March 2018

Performance of 'Synthesis' written for and performed by 'Decibel'

The Lab, Birmingham Conservatoire, United Kingdom

19 - 24 February

2018

Invited as guest at the College of Music, Seoul National University, the Republic of Korea

Performance of SONG&DANCE: An excessively elaborate effort to explain or justify'

5 February

2018

Radio broadcast of SONG&DANCE: An excessively elaborate effort to explain or justify' Written for and performed by IEMA (International Ensemble Modern Academy). 

On the dutch radio station: Concertzender

7 December

2017

Performance of 'Tape Piece' by Maya Verlaak and Andy Ingamells

Performed by Rowland Hill and Jack Sheen

At London Contemporary Music Festival: http://lcmf.co.uk

2 December 2017

Performance of 'Tape Piece' by Maya Verlaak and Andy Ingamells

Performed by Lawrence Dunn and Jack Sheen 

At LEGROOM, 19:00

Unit 4, Great Northern Tower, Watson Street, M3 4EE Manchester (UK)

25 November

2017

Mixed performances, In collaboration with Dirty Electronics at Punctum, Prague,(CZ)

Including a performance of 'A hard Days Night', performed by Maya Verlaak

24 November

2017

'Making for Radio', in collaboration with Dirty Electronics

Public concert and recording for Czech Radio

At Škroupovo náměstí 4, 130 00, Prague 3

(broadcast on 6 December 2017)

18 September 2017

Performance of 'SONG&DANCE: An excessively elaborate effort to explain or justify' Written for and performed by IEMA (International Ensemble Modern Academy).

Concert at Hochschule für Musik und Darstellende Kunst, Kleiner Saal, Frankfurt am Main (Germany)

7  September 2017

Performance of 'SONG&DANCE: An excessively elaborate effort to explain or justify' Written for and performed by IEMA, (International Ensemble Modern Academy).

Concert at Gaudeamus Muziekweek, Utrecht (NL)

16 July

2017

Performance of 'SONG&DANCE(II): An excessively elaborate effort to explain or justify'

Written for Divertimento Ensemble in Italy

Concert in Bobbio, Auditorium Santa Chiara di Bobbio, Piacenza.

20 June

2017

Player piano project  in collaboration with Martin Perkins

Concert at CODA festival

The last performances at Birmingham Conservatoire before the building is demolished.

20 June

2017

Performance of 'All English Music is Greensleeves (II)' version for 2 melodicas

Performed by Oliver Farrow and Maya Verlaak

Concert at CODA festival

The last performances at Birmingham Conservatoire before the building is demolished.

18 June

2017

Performance of Clavecin oculaire (II)

Objects and Sound Night #1, StudioAcht, Berlin (DE)

25 May

2017

Performance of 'Tape Piece' by Maya Verlaak and Andy Ingamells

Performed by soundinitiative

Espace des arts sans frontières, Paris, France

25 May

2017

Performance-lecture of 'Johann Ludwig Luig'

M3C research festival

Stamfort Court, University of Leicester

16 May 

2017

Performance of Dance (III) in 5 movements

Rewritten for and performed by Jack Sheen and An Assembly

Concert at City, University of London Concert Series

Performance Space, City, University of London, College Building, 19:00-20:00

9 April

2017

Performance of 'Tape Piece' by Maya Verlaak and Andy Ingamells

Performed by DUOBAAN, (BE)

At Concertgebouw Brugge, Belgium

7 April

2017

Performance of 'Clavecin Oculaire (II)'

rewritten for Digbeth's first friday event at Centrala, Birmingham, UK

Post Paradise concert series in collaboration with Flatpack film festival.

24 March

2017

Performance of 'All English Music is Greensleeves (II)' version for 2 melodicas

Performed by Oliver Farrow and Maya Verlaak

Concert at'Remembering the Experimental Music Catalogue'concert 

at the Montfort University, Leicester, PACE studio 1: 

22 March

2017

Performance of 'Tape piece','Clavecin oculaire (II)'and 'A Hard Day's Night'

Performed by Maya Verlaak & Andy Ingamells

Concert at Montfort University, Leicester, PACE studio 1

13 March

2017

Performance of 'Johann Ludwig Luig'

Performed by Patrick Ellis

Concert at the Recital Hall, Birmingham Conservatoire (UK)

2 March

2017

Performance of 'Tape Piece' by Maya Verlaak and Andy Ingamells

Performed by Kirkos Ensemble

Concert at New Music Dublin Festival Club, National Concert Hall, Dublin, Ireland

12 February

2017

Concert in collaboration with Robert Blatt

Performance of 'Clavecin Oculaire' and 'A Hard Day's Night' (performed by Joseph Kudirka)

Concert at Keith, Berlin

10 February

2017

Performance of 'Tape Piece' by Maya Verlaak and Andy Ingamells

Performed by Andy Ingamells and Edward Henderson

New Teeth IV, Hackney Showroom, London, UK

8 February

2017

New work in collaboration with Robert Blatt. 

Concert at Studio Loos, Den Haag (NL)

2017-2018

Collaboration with Karin de Fleyt (Flute)

27 January 

2017

New work in collaboration with Robert Blatt. 

Concert at Birmingham Post Paradise Series,(UK)

9 December 2016

Presenting work in the subject of 'Composing as Performing' at the Hessian Theatre Academy,Künstlerhaus Mousonturm, Frankfurt am Main. 

In collaboration with Paul Norman and Andy Ingamells.

3 December 

2016 

Concert at Korzo Theater, Den Haag.

5-26 November

2016

6 November 2016

Performance of 'Tape Piece' by Maya Verlaak and Andy Ingamells

Performed by Lia Kohl and Nick Meryhew

Concert at BOP STOP @ the Music Settlement, Cleveland, Ohio, USA

4 November

2016

'A Hard Days Night'(Woo!), Written for Digbeth's first friday event at East side projects, Birmingham, UK

8 October

2016

"Dance"(2016) Rewritten for a smaller ensemble: 

Germaine Sijstermans (clarinet), Ana Graça (French Horn), James Hewitt (violin), Cody Takács (double bass) Leo Svirsky (piano), Emil Tan Erten (percussion)

At Studio Loos, Den Haag (NL)

27 September

2016

"Greensleeves II" for Duo and "Tape Piece"

Performed by Andy Ingamells and Maya Verlaak

At ICC Birmingham 

Private performance for the 3rd M3C cohort.

2016 - 2017

Curating "Post Paradise", A Birmingham(UK) based New Music Concert Series!

22 September

2016

"Process"(2016)

Performed by Howard Skempton and Maya Verlaak

At Birmingham Conservatoire PhD presentations.

29 July-

14 August

2016

Darmstadt Summer course (DE)

Workshop/performance for 'Composer-Performer' with David Helbich and Jennifer Walshe.

2 July 2016

New work: "Process" 

Performed by Howard Skempton and Maya Verlaak

At RMA Music and/as Process 4th Annual Conference, Bath Spa University, UK

26 June 

2016

New work: "Carrier". 

Commissioned by Birmingham Conservatoire. 

A fanfare for the final concert at the Adrian Boult Hall, Birmingham Conservatoire. 

Performed by Birmingham Conservatoire Symphony Orchestra.

6-20 June 

2016

"Sand Songs" 

Residency in The Hague, Netherlands. 

In collaboration with Ana Smaragda Lemnaru, Grzegorz Marciniak, David Pocknee, Adam Basanta. 

1 June 

2016

New work: "Scacciare Pensieri" 

Commissioned by 840 series, written for Percussion Quartet: Abstrukt. 

20 May 

2016

New work: "Dance" 

At I'klektik Gallery, Lambeth SE1 7LG, London, 20:00

30 April 

2016

"Tape Piece"(2012) by Andy Ingamells and Maya Verlaak 

Performed by David Pocknee, Michael Baldwin, Louis d'Heudieres, Andy Ingamells and Maya Verlaak 

At  Weisslich series: Nexus Art Café Manchester (UK)

14 April 

2016

"Tape Piece"(2012) by Andy Ingamells and Maya Verlaak 

Performed by Mocrep ensemble (USA) at the Museum of Contemporary Art Chicago, (USA)


University email address: Maya.Verlaak@mail.bcu.ac.uk
Website: http://www.maya.ricercata.org
YouTube: https://www.youtube.com/user/MayaVerlaak